Posts tagged with 'anti-choice'
By Lindsay Beyerstein, Media Consortium blogger
Vermont is poised to abolish most forms of private health insurance, Lauren Else reports for In These Times. The state's newly inaugurated Democratic governor, Peter Shumlin, unveiled his health insurance plan in early February. If the state legislature passes the bill, Vermont will become the first state to ban most forms of private health insurance.
The bill is getting support from some unlikely quarters:
On February 24, the Republican Mayor Christopher Louras, of Rutland, urged the state to adopt the single-payer legislation, noting that more than a third of the city's $7 million annual payroll is consumed by healthcare costs. "The only way to fix the problem is to blow it up and start over," Louras said.
A very bad doctor
In the Texas Observer, Saul Elbein tells the bizarre story of small-town huckster Dr. Rolando Arafiles and the nurses who exposed him as a quack and paid with their jobs.
Arafiles came to work at Winkler County Memorial Hospital in 2008. Nurses Anne Mitchell and Vickilyn Galle noticed that patients were walking out of his office with mysterious liquids. Arafiles was selling untested dietary supplements.
Sometimes, he even took patients off their real medicine and directed them to buy his cure-alls, which he sold online, and promoted in seminars at the local Pizza Hut. He prescribed powerful thyroid-stimulating drugs to patients with normal thyroid levels, a potentially lethal practice. He was also performing "unconventional" surgeries, even though he wasn't a surgeon.
The hospital ignored the nurses' complaints, so they reported Arafiles to the Texas Medical Board. After the board informed Arafiles that he was under investigation, Arafiles got his golf buddy, the local sheriff, to issue a warrant to search the nurses' computers. The hospital fired the nurses. The local prosecutor indicted them for "misuse of official information" but these charges fizzled out. In 2010, the two women were awarded $750,000 in compensation from the county, but they still haven't found new nursing jobs.
What are they doing out there?
Lon Newman is the executive director of Family Planning Health Services, a Wisconsin health clinic that offers birth control and other reproductive health care, but doesn't provide abortions, or even abortion referrals. Anti-choice protesters picket the clinic anyway, Newman reports at RH Reality Check. They carry signs with misleading slogans like "The Pill Kills" and "Stop Chemical Abortion."
Newman wonders why, given all the pressing problems in Wisconsin, the nation, and the world, some people make it a priority to hang out at Family Planning Health Services and badmouth birth control:
There are so many struggles for freedom, social justice, and disaster relief right now, that I do not think it is justifiable to be blocking access to health care for our uninsured neighbors who want to delay childbearing so they can finish school or take a new job or even wait to have children until they can afford them.
South Dakota institutes 72-hour abortion waiting period
The governor of South Dakota signed legislation this week that will force women seeking abortions in the state to observe a 72-hour waiting period. As Scott Lemieux argues in TAPPED, mandatory waiting period legislation is based on inherently sexist assumptions. By instituting a waiting period, the state is institutionalizing the stereotype that women seeking abortions are acting irrationally and must be coerced into waiting.
Body positive
Body hatred hasn't been this popular since the days of the hair shirt. Hundreds of millions of women, and no shortage of men, spend billions of hours and billions of dollars despising their bodies. A new movement is afoot to find the political in this very personal issue, Sarah Seltzer reports in AlterNet. This year, the Women's Therapy Center Institute will hold a series of  summits in New York, London, Sao Paulo, Buenos Aires, and Melbourne. In keeping with the theme of "Loved Bodies, Big Ideas" participants are discussing a range of ideas for helping to improve body image, including  a so-called "reality stamp," a seal of approval that would indicate that a photograph hasn't been digitally altered beyond the bounds of reason. Come to think of it, a "reality stamp" could be useful for all kinds of politics.
This post features links to the best independent, progressive reporting about health care by members of The Media Consortium. It is free to reprint. Visit the Pulse for a complete list of articles on health care reform, or follow us on Twitter. And for the best progressive reporting on critical economy, environment, health care and immigration issues, check out The Audit, The Mulch, and The Diaspora. This is a project of The Media Consortium, a network of leading independent media outlets.
by Catherine A. Traywick, Media Consortium blogger
Arizona lawmakers are expected to introduce an "anchor baby" bill today that would deny birthright citizenship to the U.S.-born children of undocumented immigrants. Modeled after birthright citizenship legislation unveiled by the nativist coalition State Legislators for Legal Immigration (SLLI) earlier this month, the measure is, unabashedly, part of a larger effort on the part of SLLI to challenge existing citizenship law in the United States.
Lawmakers from Georgia, Oklahoma, Pennsylvania and South Carolina have likewise committed to introducing citizenship bills at the state level, while legislators from Nebraska, Indiana, Colorado, Texas and others are determined to implement similarly controversial Arizona-style enforcement measures in their states.
In recent years, communities that implemented harsh anti-immigrant laws have experienced a number of economic and social repercussions which lawmakers continue to overlook in their determination to tighten enforcement. But as nativist policies bleed public coffers and anti-immigrant political speech incites new strains of ethnic violence, the stark consequences of such extremism are becoming harder and harder to ignore.
Devastating local economies
The legal costs of defending constitutionally questionable laws like SB 1070 ought to be obvious. Arizona, which has the rare luxury of drawing from a $3.6 million donor-endowed legal defense fund, spent upwards of $500,000 defending 1070 from legal challenges last year, and could, in the long-term, spend as much $10 million, according to New America Media's Valeria Fernández. (more…)
by Lindsay Beyerstein, Media Consortium blogger
Rachel Maddow's documentary, "The Assassination of Dr. Tiller," premiered on Monday. The film tells the story of how radical anti-choicers besieged Dr. George Tiller and his abortion clinic for decades, fostering an atmosphere that legitimized murder in the eyes of a fanatic.
Kay Steiger of Campus Progress notes that while Tiller's colleagues blame Roeder, they hold the larger anti-choice movement responsible for creating a climate of hate and intimidation. Roeder cultivated relationships with anti-choice terrorists, including a woman who went to jail for a botched attempt on Dr. Tiller's life. He also had links to Operation Rescue, the radical anti-abortion group that tried unsuccessfully to shut down Tiller's clinic for decades, through blockades, frivolous criminal complaints, and unrelenting harassment of clinic workers and their families.
Operation Rescue's crusade against Tiller caught the attention of conservative talk show host Bill O'Reilly who excoriated Dr. Tiller on the air 28 times, dubbing him "Tiller the Baby Killer."
A federal grand jury is investigating whether Roeder was actually involved in a conspiracy to assassinate Tiller. (more…)
by Lindsay Beyerstein, Media Consortium blogger
On Monday, U.S. District Judge Royce Lamberth ruled that all federally funded human embryonic stem cell (hESC) research is illegal, thereby throwing the scientific community into turmoil. The judge decided that any experiments on these cells is research "in which a human embryo is to be harmed or destroyed," and is therefore disqualified for federal funding under an obscure provision known as the Dickey Amendment. Researchers called the ruling "absolutely devastating."
The ruling flies in the face of science and logic. True, a human embryo must be destroyed in order to create a line of stem cells. However, once the line is established, the cells will keep dividing forever. In nature, stem cells have the potential to develop into any kind of specialized cell in the body. There are no guarantees, but in theory, stem cell research could lead to treatments for anything from severe burns to heart failure to blindness.
The lineage of stem cells

The first line of human embryonic stem cells was created in 1998. In 2001, President George W. Bush banned federal funds for research on stem cells created after Aug. 9, 2001. Even Bush acknowledged using old stem cell lines wasn't destroying embryos. In 2009, President Barack Obama loosened the rules for funding human embryonic stem cell research. Under Obama's rules, researchers can't use federal funds to create new hESC lines, but they can study stem cell lines of any age, not just the ones created before 2001.
According to the judge's logic, a scientist is destroying an embryo when she tests a drug on an embryonic stem cell that is the great-great-great-granddaughter of a cell that belonged to a 5-celled embryo that was destroyed in 1998. Hundreds of scientists all over the world might be working with cells from that embryo at this very moment. According to the judge, each of them is destroying an embryo that ceased to exist 12 years ago. So, every day, they all get up, go to work and destroy the same non-existent embryo? What happens when they come back from their coffee breaks? Do they destroy it again?
Ignoring the facts
"We strongly disagree with the judge's ruling because, by definition, embryos and stem cells are two entirely different organisms. Today's ruling is the case of one judge ignoring the scientific fact that research on pluripotent stem cells is not the same as research on an embryo," Rep. Diana DeGette (D-CO) said in a strongly-worded reaction to Monday's ruling. DeGette is a longtime champion of stem cell research, according to Scot Kersgaard of the Colorado Independent.
Lynda Waddington of the Iowa Independent asked officials of at the University of Iowa, a center of excellence in stem cell research, how the ruling might affect their work. The officials declined to comment, saying that they were still reviewing the implications of the injunction. The Obama administration announced that it would appeal the judge's ruling.
What's next? Bioethicist Arthur Caplan told Amy Goodman of Democracy Now! that the only way to get hESC back on a firm legal footing would be to abolish the Dickey Amendment. Dickey needs to go, but the judge's latest appeal to Dickey is extremely weak. The notion that studying a 1-day-old cell descended from an embryo destroyed 12 years ago is harming that embryo is absurd. Of course, getting rid of Dickey would also open the door for federal funds to create new stem cell lines, which would be a boon to society in its own right.
Bad eggs
Half a billion eggs have been recalled because they may be tainted with deadly salmonella bacteria. The eggs may have already sickened thousands of people. Democracy Now! reports that the entire batch can be traced to just two factory farms in Iowa, Hillandale Farms and Wright County Egg. This is the largest egg recall in U.S. history. Critics say the mass contamination exposes deeper failures in the U.S. food system.
Steve Benen of the Washington Monthly notes that Wright County Egg's parent firm has a rap sheet of health, safety, and labor violations stretching back two decades. However, Benen argues, the problem is deeper than one poorly inspected operation.
After the outbreak, former FDA Commissioner William Hubbard admitted in an interview that the George W. Bush White House would not let the FDA impose tougher standards on the egg industry because the administration was "very hostile to regulation." If the Invisible Hand of the Market tries to make you breakfast, don't eat it!
Back alley abortions are back
More women are inducing their own abortions with a drug called misoprostol, Robin Marty reports at RH Reality Check. Misoprostol, aka "Cytotec," is usually prescribed to treat ulcers. Doctors use it in combination with the so-called "abortion pill" RU-486 to induce chemical abortions, but only under controlled conditions.
Misoprostol is a prescription drug in the U.S., but it is available over the counter in many other countries. Some women misuse misoprostol that is prescribed for other conditions, some buy it on the black market, and some have families send it from overseas. Unsupervised misoprostol abortions are risky because about 10%-15% of the time, the drug will start the process but not finish the job. If that happens the woman is at risk for bleeding, infections, and other complications.
The anti-choice movement has campaigned for decades to throw obstacles in the path of women seeking abortions. The longstanding ban on federal funding for abortion means that many poor, uninsured women are stuck paying the costs of an abortion out of pocket. Even a few hundred dollars for the procedure and the cost of transportation to the nearest abortion clinic may be beyond the reach of many women. It's not surprising that these women are taking matters into their own hands.
Thanks to the machinations of anti-choicers and the compromises of the Obama administration, health care reform will provide little relief for women who can't afford abortions.
This post features links to the best independent, progressive reporting about health care by members of The Media Consortium. It is free to reprint. Visit the Pulse for a complete list of articles on health care reform, or follow us on Twitter. And for the best progressive reporting on critical economy, environment, health care and immigration issues, check out The Audit, The Mulch, and The Diaspora. This is a project of The Media Consortium, a network of leading independent media outlets.
by Lindsay Beyerstein, Media Consortium blogger
Last Thursday, Rep. Anthony Weiner (D-NY) launched into a righteous tirade against the GOP's attempts to derail a health care package for 9/11 first responders. His House floor antics became an instant viral video classic. Weiner and the House Dems were trying to pass a $7 billion health care assistance package for first responders, cleanup workers and others injured at Ground Zero in the wake of the 9/11 attacks, many of whom developed chronic and poorly-understood health problems as a result of their service.

The gentleman will sit down!
The original bill would have paid for the fund through a tax on foreign owned businesses operating in the United States. The Democrats were seeking a two thirds majority in House to prevent the Republicans from tacking on an amendment to pay for the package with money set aside for health care reform. Weiner exploded at his GOP colleagues for paying lip service to 9/11 heroes while refusing to pass the bill. The bill died, of course, and Rep. Peter King (R-NY) went back to rabble rousing about the proposed Islamic cultural center two blocks from Ground Zero.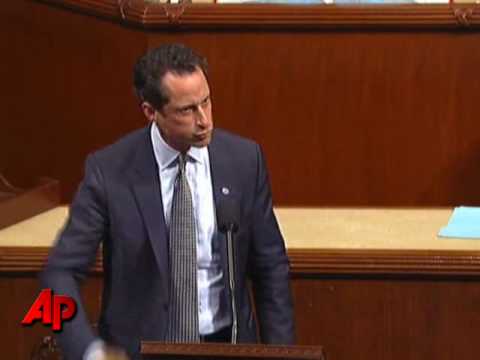 (more…)
by Lindsay Beyerstein, Media Consortium blogger
Does health care reform's promise of preventive care extend to free birth control? Officials at the Department of Health and Human Services have 18 months to decide whether to require insurers to provide oral contraceptives, IUDs, and other prescription birth control with no co-pay. With pro-choice Secretary Kathleen Sebelius at the helm, HHS is expected to say yes. [Update: The Wall Street Journal is reporting that birth control will not be on the White House's preliminary list of free preventive services, to be issued today. However, as Miriam Perez of feministing explains, HHS will ultimately have the final word. Observers, including Dana Goldstein who covers reproductive rights for the Daily Beast, are optimistic that the pro-choice side will carry the day at HHS.]
At this point in the process, social conservatives are shut out in the cold, quaking with impotent rage. Now that the reform bill is law, HHS has to interpret the rules—and the Obama administration officials at HHS can't be swayed as easily as elected officials.
Religious right on the warpath
Predictably, the U.S. Conference of Catholic Bishops (USCCB), the National Abstinence Education Association, and the Heritage Foundation are up in arms. They've picked a deeply unpopular battle. Abortion remains controversial in some circles, but birth control is as American as baseball. The vast majority of sexually active women in the U.S. tell pollsters that they are not trying to become pregnant, and 89% of them are using some form of birth control.
"Seriously," writes Monica Potts of TAPPED, "a battle over contraceptives?" Over 15 million Americans currently use hormonal contraception. Studies show that the vast majority of Americans are morally comfortable with birth control.
Expanding access to birth control is smart policy because it reduces health care costs, as Suzi Khimm notes in Mother Jones. Birth control is a lot cheaper for insurers than pregnancy and childbirth. Free birth control could change women's lives for the better. In this economy, $30-$50 a month for hormonal birth control can be a major obstacle for many. As Michelle Chen notes in ColorLines, women of color are among those hardest hit by out-of-pocket costs.
Birth control as common ground?
Many centrists hope that contraception will be a source of "common ground" between the pro-choice and anti-abortion camps. The premise sounds reasonable. If anti-choicers oppose abortion, surely they will support measures proven to reduce the abortion rate, like expanded access to contraception. Political scientist Scott Lemieux argues in TAPPED that conservative opposition to birth control coverage is further proof that the common ground hypothesis is wishful thinking:
The problem with this line of reasoning is that it ignores the broader set of assumptions about women and sexuality on which actual opposition to abortion is based. Consider anti-choice Republicans, who consistently opposed expanding contraceptive use: Given the choice between reducing abortion rates and controlling female sexuality, they will always choose the latter. Thus the idea that contraception can be a means of achieving a ceasefire in the culture wars has always been a fantasy. Liberals and conservatives aren't just divided by abortion but by broader questions of female equality and sexual freedom.
The USCCB clearly understands that birth control is broadly popular. Its lobbyists aren't even trying to argue that birth control shouldn't be covered because it's sinful. Instead, they are playing semantic games about what constitutes preventative health care. According to the USCCB, birth control shouldn't count because fertility isn't a disease. Be that as it may, pregnancy is a life-altering health condition that can kill you. As a matter of fact, the Catholic Church is on the record as saying that pregnant women must sacrifice their own lives for their fetuses. Ergo, pregnancy prevention is preventive health care.
Approving free birth control would go a long way towards restoring the trust between the Obama administration and its pro-choice base, at low political cost. It seems unlikely that the USCCB and its allies have the power to fuel a national backlash on this one. After all, three quarters of U.S. Catholics disagree with their own church's teachings on birth control.
Conscience concerns
Speaking of the Department of Health and Human Services, Megan Carpentier at RH Reality Check wonders what happened to President Barack Obama's early promise to repeal the so-called "conscience clause" rule that allows health care workers to opt out of providing reproductive health care that conflicts with their anti-choice principles. The rule is still on the books, over a year after Obama pledged to repeal it.
FEMA Foul
Finally, how did some BP oil spill cleanup workers end up living in formaldehyde-laced FEMA trailers ruled unfit for human habitation? As I report for Working In These Times, Rep. Henry Waxman (D-CA) chair of the House Energy and Commerce Committee, wants answers from FEMA and the General Services Administration about how these trailers found their way back onto the market.
This post features links to the best independent, progressive reporting about health care by members of The Media Consortium. It is free to reprint. Visit the Pulse for a complete list of articles on health care reform, or follow us on Twitter. And for the best progressive reporting on critical economy, environment, health care and immigration issues, check out The Audit, The Mulch, and The Diaspora. This is a project of The Media Consortium, a network of leading independent media outlets.
by Lindsay Beyerstein, Media Consortium blogger
Elena Kagan's Supreme Court confirmation hearings kicked off on Monday. Her nomination has been met by glum resignation on the left and indifference on the right, as Adam Serwer notes in the American Prospect.  Kagan is hoping to replace the Supreme Court's most prominent liberal, Justice John Paul Stevens, who stepped down earlier this week. Progressives are counting on Kagan to shore up the pro-choice faction on the court.
Kagan has never been a judge and she hasn't published very many academic law opinions. As a result, the confirmation process is leaning heavily on her counsels to President Bill Clinton as a White House adviser, her clerkship with legendary liberal Supreme Court Justice Thurgood Marshall, and her stint as Dean of Harvard Law School.
Kagan on choice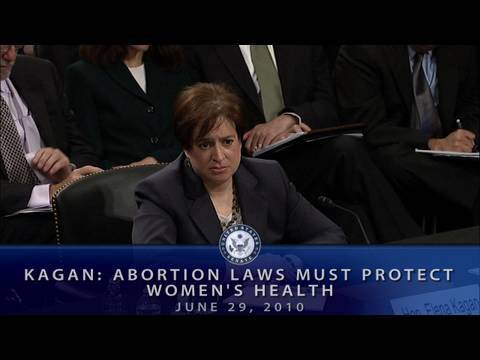 (more…)
by Lindsay Beyerstein, Media Consortium blogger
A nun in Phoenix, Arizona was excommunicated for approving a lifesaving abortion. Sister Margaret McBride's career in the Catholic church came to an abrupt end after she approved an therapeutic abortion at St. Joseph's Hospital Medical Center, Robin Marty of RH Reality Check reports.
The woman was 11 weeks' pregnant when she developed a life threatening case of pulmonary hypertension according to Ms. Magazine. Sr. McBride approved the procedure after consulting with the patient, her family, and the hospital's ethics committee, but the local bishop excommunicated her anyway.
Sr. McBride's excommunication is the latest salvo in a national battle over access to reproductive health care in Catholic hospitals. Between a fifth and a third of all hospital beds in the United States are administered by the Catholic Church. Catholic hospitals provide health care services to the community at large and often receive public funding—but they are not required to offer treatments that conflict with their religious teachings.
Excommuniqué
Rev. Thomas J. Olmsted, Bishop of the Roman Catholic Diocese of Phoenix wrote in a statement, ""If a Catholic formally cooperates in the procurement of an abortion, they are automatically excommunicated by that action." Note that the Catholic Church doesn't automatically excommunicate priests who sexually abuse children.
"We always must remember that when a difficult medical situation involves a pregnant woman, there are two patients in need of treatment and care; not merely one. The unborn child's life is just as sacred as the mother's life, and neither life can be preferred over the other," the bishop wrote.
This wasn't even a choice between the life of the mother and the life of the fetus. An 11-week-old fetus is not viable. If the mother dies, the fetus dies with her. Evidently Bishop Olmestead would rather have seen the woman and the fetus die instead of saving the woman. How pro life.
Radical, even by Catholic standards
Amelia Thomson DeVeaux notes at Care2 that the bishop's position is radical even by Catholic standards:
[N]ow, a dangerous precendent seems to have been established by Olmsted's actions. Olmsted himself is extremely conservative, even by Vatican standards, and has been a strong critic of Obama. But [bioethicist Jacob Appel] claims that this is not really about Olmsted – instead, the decision is reflective of a general trend in Catholic heathcare. Competent adult women, Appel suggests, are no longer allowed to make their own decisions in Catholic hospitals, which comprise approximately 1/3 of medical services in the country.
Liliana Loofbourow passionately rebukes the bishop on the Ms. Magazine blog, "Catholics like Sister Margaret McBride are a ray of hope in the darkness. However, she is not a Catholic anymore. And as of this writing, neither am I."
During the health care reform debate, the U.S. Conference of Catholic Bishops flexed its political muscle to ensure maximally restrictive rules on abortion coverage for everyone. Reproductive rights groups fear that access to basic reproductive health care, and even lifesaving medical treatment in Catholic hospitals will be an ongoing point of contention.
This post features links to the best independent, progressive reporting about health care by members of The Media Consortium. It is free to reprint. Visit the Pulse for a complete list of articles on health care reform, or follow us on Twitter. And for the best progressive reporting on critical economy, environment, health care and immigration issues, check out The Audit, The Mulch, and The Diaspora. This is a project of The Media Consortium, a network of leading independent media outlets.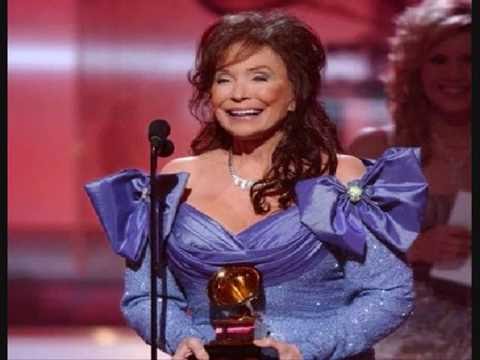 by Lindsay Beyerstein, Media Consortium blogger
Fifty years ago, the Food and Drug Administration approved the first birth control pill. Needless to say, the repercussions of this medical and public policy breakthrough are still being felt today.
Catherine Epstein of the Women's Media Center thinks it's significant that we celebrate the date a U.S. government agency approved the Pill, as opposed to the anniversary of its invention. The Pill has been at the center of a power struggle from the very beginning:
The pill has been under ideological fire since the first tiny tablet hit a woman's palm. And the impact it's had on women's autonomy and freedom has been – as decades have passed – nearly equal to the fear (and subsequent restriction) it's instilled in those who believe in curtailing reproductive rights. (more…)
by Lindsay Beyerstein, Media Consortium blogger
Christian groups are trying to create a run around health care reform by setting up alternative, unregulated religious health care bill collectives—and movement conservatives are cheering them on.
Religious right-watcher Sarah Posner reports on so-called Christian health care-sharing ministries in the American Prospect. Health-sharing ministries (HCSM) bill themselves as godly alternatives to health insurance. HCSM are groups of Christians who promise to cover each other's heath care costs. About a hundred thousand people nationwide belong to these collectives. The Alliance of Health Care Sharing Ministries and its army of lobbyists convinced Senate lawmakers to exempt HCSMs from health care reform's individual mandate. (more…)