Posts tagged with 'pro-life'
by Lindsay Beyerstein, Media Consortium blogger
This week's health care news was full of mind-bending paradoxes: Prostate health is girly, abstinence-only education works through failure, "principled" libertarian Rand Paul would protect all-white lunch counters but ban private abortion clinics, and more.
Prostate health is girly
The Prostate Cancer Foundation recently rolled out one of the most bizarre and ill-advised public health advisories in the history of advertising. The takehome message? That there's something sissy, or god forbid gay, about getting checked for prostate cancer.
The ad features a bunch of retired sports legends in a suburban living room, knitting. They proceed to quiz each other about their prostate exams.
(more…)
by Lindsay Beyerstein, Media Consortium blogger
A nun in Phoenix, Arizona was excommunicated for approving a lifesaving abortion. Sister Margaret McBride's career in the Catholic church came to an abrupt end after she approved an therapeutic abortion at St. Joseph's Hospital Medical Center, Robin Marty of RH Reality Check reports.
The woman was 11 weeks' pregnant when she developed a life threatening case of pulmonary hypertension according to Ms. Magazine. Sr. McBride approved the procedure after consulting with the patient, her family, and the hospital's ethics committee, but the local bishop excommunicated her anyway.
Sr. McBride's excommunication is the latest salvo in a national battle over access to reproductive health care in Catholic hospitals. Between a fifth and a third of all hospital beds in the United States are administered by the Catholic Church. Catholic hospitals provide health care services to the community at large and often receive public funding—but they are not required to offer treatments that conflict with their religious teachings.
Excommuniqué
Rev. Thomas J. Olmsted, Bishop of the Roman Catholic Diocese of Phoenix wrote in a statement, ""If a Catholic formally cooperates in the procurement of an abortion, they are automatically excommunicated by that action." Note that the Catholic Church doesn't automatically excommunicate priests who sexually abuse children.
"We always must remember that when a difficult medical situation involves a pregnant woman, there are two patients in need of treatment and care; not merely one. The unborn child's life is just as sacred as the mother's life, and neither life can be preferred over the other," the bishop wrote.
This wasn't even a choice between the life of the mother and the life of the fetus. An 11-week-old fetus is not viable. If the mother dies, the fetus dies with her. Evidently Bishop Olmestead would rather have seen the woman and the fetus die instead of saving the woman. How pro life.
Radical, even by Catholic standards
Amelia Thomson DeVeaux notes at Care2 that the bishop's position is radical even by Catholic standards:
[N]ow, a dangerous precendent seems to have been established by Olmsted's actions. Olmsted himself is extremely conservative, even by Vatican standards, and has been a strong critic of Obama. But [bioethicist Jacob Appel] claims that this is not really about Olmsted – instead, the decision is reflective of a general trend in Catholic heathcare. Competent adult women, Appel suggests, are no longer allowed to make their own decisions in Catholic hospitals, which comprise approximately 1/3 of medical services in the country.
Liliana Loofbourow passionately rebukes the bishop on the Ms. Magazine blog, "Catholics like Sister Margaret McBride are a ray of hope in the darkness. However, she is not a Catholic anymore. And as of this writing, neither am I."
During the health care reform debate, the U.S. Conference of Catholic Bishops flexed its political muscle to ensure maximally restrictive rules on abortion coverage for everyone. Reproductive rights groups fear that access to basic reproductive health care, and even lifesaving medical treatment in Catholic hospitals will be an ongoing point of contention.
This post features links to the best independent, progressive reporting about health care by members of The Media Consortium. It is free to reprint. Visit the Pulse for a complete list of articles on health care reform, or follow us on Twitter. And for the best progressive reporting on critical economy, environment, health care and immigration issues, check out The Audit, The Mulch, and The Diaspora. This is a project of The Media Consortium, a network of leading independent media outlets.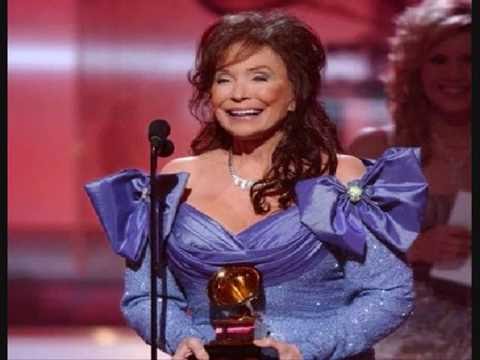 by Lindsay Beyerstein, Media Consortium blogger
Fifty years ago, the Food and Drug Administration approved the first birth control pill. Needless to say, the repercussions of this medical and public policy breakthrough are still being felt today.
Catherine Epstein of the Women's Media Center thinks it's significant that we celebrate the date a U.S. government agency approved the Pill, as opposed to the anniversary of its invention. The Pill has been at the center of a power struggle from the very beginning:
The pill has been under ideological fire since the first tiny tablet hit a woman's palm. And the impact it's had on women's autonomy and freedom has been – as decades have passed – nearly equal to the fear (and subsequent restriction) it's instilled in those who believe in curtailing reproductive rights. (more…)
By Lindsay Beyerstein, Media Consortium blogger
Yesterday, Nebraska's Republican governor Dave Heineman signed a sweeping new law that criminalizes almost all abortions after 20 weeks' gestation and another bill that forces women to undergo extensive mental health assessment prior to obtaining an abortion before 20 weeks.
Intimidating providers
Monica Potts of TAPPED explains that the laws are meant to have a chilling effect on all abortion providers in Nebraska. In the wake of last year's assassination of Kansas abortion provider Dr. George Tiller, Dr. LeRoy Carhart of Nebraska began providing late-term abortions. According to Potts, the new abortion legislation is probably designed to run Dr. Carhart out of town.
An anti-choice Catch-22
Robin Marty of RH Reality Check notes the glaring contradictions between the two Nebraska abortion laws: Before 20 weeks of gestation, the state is so concerned about a woman's health that they will force her to seek a mental health assessment to spare her the trauma of an ill-advised abortion. It seems that Nebraska legislators think women are so fragile that they can't decide on their own whether an abortion will be unduly upsetting. Yet, after 20 weeks, a woman is not entitled to a "life of the woman" exemption even if a doctor determines that she is likely to commit suicide if she is forced to continue her pregnancy. (more…)
By Lindsay Beyerstein, Media Consortium blogger
Yesterday, President Barack Obama signed health care reform into law. As Mike Lillis explains in the Washington Independent, the bill now proceeds to the Senate for reconciliation. The whole process could be complete by the end of the week. Republicans and their allies have already moved to challenge reform in court.
Legal challenges

The fight is far from over, however. Steve Benen of the Washington Monthly notes that Republicans have already filed papers to challenge health care reform in court. The Justice Department has pledged to vigorously defend health care reform, according to Zach Roth of TPM Muckraker. (more…)
By Lindsay Beyerstein, Media Consortium Blogger
The man who admitted to gunning down Dr. George Tiller in church last May went on trial in Kansas on Friday. Tiller was one of a small number of doctors performing late term abortions in the U.S.
Scott Roeder admitted to shooting the Tiller, but he is pleading not guilty to murder, as Robin Marty reports in RH Reality Check. Yesterday, Judge Warren Wilbert shocked observers by allowing Roeder's lawyers to argue that their client is guilty of voluntary manslaughter, not premeditated murder.
Kansas law allows the accused to plead "imperfect self-defense" if he had an "honest but unreasonable belief" that deadly force was necessary to protect innocent third parties. Roeder says he killed to protect the unborn. Pro-choice activists are alarmed that the judge allowed Roeder to use this defense. If he beats the murder rap, Roder could face just five years in prison. In the unlikely event that his legal gambit is successful, the precedent could be tantamount to declaring open season on abortion providers.
No doubt Nidal Hasan sincerely believed that he was protecting innocent lives when he murdered 12 soldiers at Fort Hood last November. Somehow, I doubt the Army will be as deferential to Hasan's crazy religious ideas as Judge Warren Wilbert has been to Roeder's.
In other health care news, Robert Reich of TAPPED asks whether the rich or the middle class will pay for health reform:
There's only one big remaining issue on health care reform: How to pay for it. The House wants a 5.4 percent surtax on couples earning at least $1 million in annual income. The Senate wants a 40 percent excise tax on employer-provided "Cadillac plans." The Senate will win on this unless the public discovers that a large portion of the so-called Cadillacs are really middle-class Chevys—expensive not because they deliver more benefits but because they have higher costs.
Reich cites a shocking statistic: Less than 4% of the variation in the cost of insurance coverage is based on differences in benefits provided. Most of the difference in price is based on the perceived riskiness of the beneficiaries. So, if you're in a high risk pool comprised of, say, retired autoworkers, you're going to pay a lot more for the same benefits than someone in a younger, healthier risk pool. When you look at it that way, it seems unfair to pay for reform on the backs of people who are already paying more for the same thing due to circumstances beyond their control.
President Barack Obama and Health and Human Services Secretary Kathleen Sebelius are meeting with top labor leaders on the "Cadillac tax," as Brian Beutler of Talking Points Memo reports. Obama and Sebelius are trying to hash out a compromise that would be acceptable to the unions, who so far, have been implacably opposed to taxing expensive health care plans. The unions are reluctant to give any ground on this issue because so many of their members have accepted expanded health care benefits in lieu of wage increases over the years. Taxing those benefits now would effectively erase some hard-won gains by workers. Obama and the unions are reportedly discussing some kind of grandfather clause proposal that would exempt existing plans and only tax new plans.
Elsewhere in our high-deductible democracy, it turns out that health insurers secretly steered more than $20 million to the U.S. Chamber of Commerce to oppose health reform while publicly professing to support the effort, according to Josh Harkinson of Mother Jones. The bagman was America's Health Insurance Plans (AHIP). While AHIP was soliciting donations to run attack ads, AHIP's top lobbyist, Karen Ignagni penned an op/ed in the Washington Post assuring the public that AHIP supported reform.
Steve Benen of the Washington Monthly hopes that the scandal will give ammunition to Democrats in the last big push to pass health care reform: "Policymakers struggling to resolve differences on the final reform bill may want to keep a simple adage in mind: Don't let AHIP's duplicitous campaign win."
This post features links to the best independent, progressive reporting about health care by members of The Media Consortium. It is free to reprint. Visit the Pulse for a complete list of articles on health care reform, or follow us on Twitter. And for the best progressive reporting on critical economy, environment, health care and immigration issues, check out The Audit, The Mulch, and The Diaspora. This is a project of The Media Consortium, a network of leading independent media outlets.
by Lindsay Beyerstein, TMC MediaWire Blogger
The Senate Finance Committee is reportedly very close to finishing its healthcare legislation. But as the bill's details leak, anticipation is quickly turning to dejection in progressive healthcare circles. Early word has it that the almost finished a bill includes no public option, no employer mandate, and no insurance exchange. Steve Benen of the Washington Monthly explains why the Senate Finance Committee bill is going to suck.
At TAPPED, Scott Lemieux argues that if the Senate legislation doesn't have a public option or an employer mandate, we'd be better off not passing a healthcare bill. Conventional wisdom is that even a bad bill would be better than nothing: Once we get the basic infrastructure for universal healthcare in place, it will be easier to build on that rather than starting from scratch. However, as Lemieux points out, a bill with no public option would only further entrench the insurance industry and make it easier for them to block reforms in the future.
Remember that the bill that comes out of the Finance Committee still has to be reconciled with other versions, like the version from the Health Education Labor and Pensions Committee. So, it's possible that progressive Senators will win some concessions. However, as we've discussed before, the Senate is the key to passing healthcare reform, and the Blue Dogs are the key to passing the bill in the Senate. Whatever comes out of the Finance Committee is going to carry a lot of weight with the Blue Dogs.
It's no wonder we're fighting over a bunch of lackluster options. As Isabel MacDonald observes in AlterNet, corporate-run media has virtually banished all talk of single-payer healthcare. If you're a single-payer advocate and you want to get on TV, you have two options: Be Bernie Sanders or get arrested in the Senate.
Democrats should try implementing a radical progressive agenda one of these days—they'll be accused of doing so, anyway. Amanda Marcotte of RH Reality Check notes that even though universal healthcare is more likely to cover iPods than abortions, mainstream media and the anti-reform brigade insist on discussing abortion funding as if it were a live option. Here in the real world, pro-choicers don't even have the votes in Congress to overturn the Hyde Amendment, which bans the usual sources of federal funding for abortion. According to some experts I interviewed a few weeks ago for a forthcoming article, there might be a clever legal way to set up the healthcare program so that its funding wouldn't fall under the Hyde Amendment, but no one expects the Democrats to even try.
Make sure to keep an eye out for Ms. Magazine's summer issue, which contains a moving profile of assassinated abortion provider Dr. George Tiller by Michele Kort. The piece is titled "The Man Who Trusted Women" after Dr. Tiller's credo, a phrase that one admirer paid their last respects with, via a funeral wreath with the words "Trust Women" emblazoned in the center. Kort quotes Tiller explaining what that quotation means in practice:
Chromosomal abnormalities make up about 24 percent of our [late abortion] patients, and sometimes the heart, the lung, the intestines, all of this is outside of the body [of the fetus]. Most places in the United States say that even if you have this kind of a problem you may not have a termination of pregnancy. …What this says is that…women are not smart enough, they are not tough enough and they do not love enough to make these family decisions about their children and their families.
James Ridgeway of Mother Jones reported that Tiller's alleged assassin, Scott Roeder, was savoring his moment in the media spotlight while he sat in prison, awaiting his first court date on Tuesday. Roeder has been bragging lately about his bigshot anti-choice friends and hinting at a broader conspiracy. Maybe he'll take a few more terrorists down with him. That would be a bright spot on a bleak healthcare landscape.
If the Finance Committee produces a bill with no public option, no employer mandate, and no insurance exchange to bring down costs, then insurance industry gets everything and we get nothing but orders to buy their crappy product. Let's hope things shake out for the best.
This post features links to the best independent, progressive reporting about health care. Visit  Healthcare.newsladder.net for a complete list of articles on healthcare affordability, healthcare laws, and healthcare controversy. For the best progressive reporting on the Economy, and Immigration, check out Economy.Newsladder.net and
Immigration.Newsladder.net.
This is a project of The Media Consortium, a network of 50 leading independent media outlets, and created by NewsLadder.