Posts tagged with 'Racewire'
by Catherine A. Traywick, Media Consortium blogger
Nearly a decade ago, America's War on Terror began as a manhunt for Al Qaeda leader Osama Bin Laden, the mastermind behind the 9/11 terrorist attacks. But over the next nine years, that anti-terrorism effort evolved into a multi-faceted crusade: birthing a new national security agency, blossoming into two bloody wars in Afghanistan and Iraq, institutionalizing the racial profiling and surveillance of Muslim Americans and even redefining unauthorized Latin American immigration as—of all things—a national security issue. Now, in the wake of Osama Bin Laden's death, which elements of that crusade will persist or expand and which—if any—will dissolve?
Muslim Americans celebrate bin Laden's death…
Following the announcement of bin Laden's death last Sunday, Americans feverishly rejoiced at the news that a mission actually was accomplished in the War on Terror.  Profoundly, the celebrants included scores of individuals who had unwittingly become targets of that crusade—Pakistani immigrants and American Muslims.
Mohsin Zaheer of Feet in Two Worlds reports that Islamic groups in the United States wasted no time applauding President Barack Obama for Bin Laden's death, taking the opportunity to distance themselves and Islam from the legacy of the slain terrorist. And while many Americans forget that the 9/11 terror attacks killed nationals from 70 different countries, Zaheer notes that the many immigrants who lost loved ones that day took some comfort in knowing that justice has been done.
But Muslims in the U.S. also had another cause for celebration. Bin Laden's death coincided with the termination of a grossly discriminatory federal program that has targeted, tracked and deported thousands of immigrants from predominately Muslim countries since 2002. ColorLines.com's Channing Kennedy describes the program (called NSEERS or the National Security Entry/Exit Registration System) as "one of the most explicitly racist, underreported initiatives in post-9/11 America" which "functioned like Arizona's SB 1070, with working-class Muslims as the target." The Department of Homeland Security has been vague about its reasons for ending the program, but the decision  amounts to a victory for immigrant rights groups that have been protesting the effort since its launch nine years ago.
…but still face an uncertain fate
That said, the fate of Muslims in America is far from rosy. As Seth Freed Wessler notes at ColorLines.com, the Department of Homeland Security continues to target, detain and deport Muslims "in equally insidious, but less formal ways" than the NSEERS program.
Pointing to investigations by "Democracy Now!" and the Washington Monthly, Wessler explains that the Department of Justice "has repeatedly used secret informant-instigators to manufacture terrorist plots" and advocated religious intolerance, racial profiling and harassment in its search for homegrown terrorists. Through these means, the quest for security has degenerated into the systemic persecution of American Muslims and countless other immigrants deemed threats to national security becaue their race, religion or nationality. And that didn't die with bin Laden.
As recently as last March, in fact, Republican Rep. Peter T. King, chairman of the House Homeland Security Committee, held a hearing on the radicalization of Muslim Americans—during which numerous witnesses repeatedly reiterated the dire threat posed by radical Muslims in the U.S. At the time, Behrouz Saba of New America Media noted that the hearing lacked any discussion of U.S. military presence in the Middle East and its impact on radicalization. Rather than critically examine the many ways in which U.S. foreign policy and military conflict breeds the monster it aims to destroy, the hearing instead served to demonize a growing, well-educated and largely law-abiding population of the United States.
The Latin American link
But the War on Terror has deeply impacted other marginalized communities as well. Even the circumstances of bin Laden's death bears an alleged connection to the frought issue of Latin American immigration to the U.S.—an issue that has, itself, undergone massive scrutiny and regulation following 9/11.
ThinkProgress reports that one of the Navy Seals involved in Bin Laden's extermination is, purportedly, the son of Mexican migrants. While the veracity of that claim has been contested by some, Colorlines.com's Jamilah King argues that the rumor nevertheless "raises serious questions around the military's recruitment of Latino youth, the staggering numbers of Latino war causalities, and the Obama administration's often contradictory messages on immigration reform." She continues:
Casualties among Latino soldiers in Iraq rank highest compared to other groups of soldiers of color. Yet while the military actively courts Latino youth and immigrants with one hand, it's aggressively deporting them and their families with the other.
It's worth noting that, within the government, the most vocal proponents of the DREAM Act supported the legislation because they expected it to dramatically increase Latino enrollment in the military. While the DREAM Act ultimately died in the Senate, proponents of its military provision are perpetuating a troubling and persistent dichotomy that is only reinforced in the wake of bin Laden's demise: immigrants are welcome on our battlefields, but not in our neighborhoods.
It's comforting, albeit naïve, to believe that Osama bin Laden's death will cap a decade of military conflict and draw a torturously long anti-terrorism crusade to a close. More likely, our multiple wars will persist longer than they should, and our domestic security apparatus will continue targeting the most vulnerable members of our society under the misguided notion that such enforcement strengthens rather than divides us.
This post features links to the best independent, progressive reporting about immigration by members of The Media Consortium. It is free to reprint. Visit the Diaspora for a complete list of articles on immigration issues, or follow us on Twitter. And for the best progressive reporting on critical economy, environment, and health care issues, check out The Audit, The Mulch, and The Pulse. This is a project of The Media Consortium, a network of leading independent media outlets.
by Catherine A. Traywick, Medica Consortium blogger
A year ago this month, Arizona Governor Jan Brewer signed SB 1070 into law, effectively pushing an already vibrant anti-immigrant movement to a new extreme. Over the following months, immigrant rights advocates prepared for the worst, and grappled with multiple setbacks as other states threatened to follow Arizona's example.
Looking back, though, it's clear that the draconian immigration law hasn't quite measured up to its bad reputation—in part because a federal injunction blocked several of its more pernicious provisions. Kent Peterson at New America Media/Frontera NorteSur suggests that anti-immigrant policymakers "overreached" with SB 1070, pushing the restrictionist movement to its own peak with the controversial law.
Arizona's political influence has waned
Certainly in the long term, the law seems to have done more harm than good to the movement. While it initially added plenty of fuel to the restrictionists' fire, it has ultimately failed to spread through other states the way many expected it to. While a few states (see Colorlines.com's infographic or Alternet's rundown) are still considering SB1070-type laws, most others have backed off the idea.
As Seth Hoy explains at Alternet/Immigration Impact, "states learned from Arizona — the numerous protests, Supreme Court challenge, costly litigation, economic boycotts that are still costing state businesses millions — and rejected similar laws." Peterson similarly notes that a number of states have moved away from Arizona's example because of SB 1070's unexpected economic consequences—chiefly, an estimated $769 million in economic and tax revenues lost as a result of boycotts.
Immigrants still marginalized
That's not say that the law has had no effect on immigrants. While a federal judge stayed several of its provisions last summer, SB 1070 proved to be a precursor to other insidious state laws targeting immigrants. Empowered by their success with SB 1070 and the ensuing media frenzy, state legislators quickly moved forward with several other harsh laws. As Feet in Two Worlds' Valeria Fernandez explains, many immigrants in Arizona continue to live in fear even though SB 1070 is only partially enacted. She writes:
When you talk to immigrants in the street, they'll tell you that not much has changed. Some continue to live in fear that they could be stopped by the police and deported. Others are having a difficult time getting work due to another Arizona law that harshly sanctions employers who hire undocumented immigrants.
At Colorlines.com, Seth Freed Wessler elaborates on the real impact of bills like SB 1070. He writes:
[The bills] send waves of fear and confusion into immigrant communities. … In the period since SB 1070 passed, uncounted numbers of immigrants have fled their homes in Arizona. … And the provisions in the law that were not blocked by the court, including one that makes it a crime to harbor or transport undocumented immigrants, put everyone at risk.
The role of the federal government
Nevertheless, Wessler points out that the federal government—not SB 1070 and not Arizona—is to blame for the brunt of the damage inflicted upon undocumented immigrants in the last year. Besides deporting record numbers of immigrant detainees and significantly expanding border enforcement, the Department of Homeland Security laid the groundwork for SB 1070 with its 287(g) program—which enabled local law enforcement to act as ICE agents. Adding insult to injury, President Barack Obama never came to close to fulfilling his campaign promise of passing comprehensive immigration reform.
Whether he will do so this year is up for debate, but many reform advocates remain skeptical after last year's ups and downs. As Marcos Restrepo of the American Independent reports, several immigrant rights activists voiced disappointment after Obama convened a White House meeting on immigration last Tuesday. Chief among the critics was Pablo Alvorado, director of the National Day Laborer Organizing Network, who said in a statement:
While we appreciate the President's effort to keep immigration reform on the national agenda, his actions belie his intent…If the President genuinely wanted to fix the broken immigration system, he would respond to the growing chorus of voices calling for the suspension of the secure communities program and move to legalize instead of further criminalize our immigrant communities.
The American Prospect's Gabriel Arana is similarly skeptical of both the president's approach to the problem, and his ability to enact meaningful reform:
On one hand, it is laudable that the president has revived the immigration debate, but there is a reason it died last year, even with Democrats in firm control of Congress and the executive branch. Instead of trying to tack immigration reform to an enforcement bill, the president should change the frame and stop talking about immigration as a national-security issue rather than an issue in its own right.
This post features links to the best independent, progressive reporting about immigration by members of The Media Consortium. It is free to reprint. Visit the Diaspora for a complete list of articles on immigration issues, or follow us on Twitter. And for the best progressive reporting on critical economy, environment, and health care issues, check out The Audit, The Mulch, and The Pulse. This is a project of The Media Consortium, a network of leading independent media outlets.
by Catherine A. Traywick, Media Consortium blogger
A bill that would create a path to legalization for undocumented youth passed the House of Representatives Wednesday, and is now headed to the Senate. The DREAM Act, which has struggled for survival even amid steady and strong bipartisan support, could render more than 2 million undocumented immigrants eligible for conditional permanent residency if they attend college or serve in the military.
Making good on at least one pre-election promise, congressional Democrats succeeded in bringing the bill to a vote before Republicans assume control of the House in January—but not without plenty of contention. For two hours, House representatives rehashed the spectrum of party-line immigration talking points before finally clearing the DREAM Act, 216-198, reports ColorLines' Julianne Hing.
Forging on a compromise
It's a refreshing victory for DREAM advocates who saw major losses last October when the bill was momentarily defeated in the Senate, and last November, when the midterm election ushered in a spate of staunchly anti-immigrant representatives and governors who decry the bill as "amnesty." But the stroke of success is bittersweet for many of the bill's proponents, who take issue with some of the political concessions made by Senate Majority Leader Harry Reid (D-NV) in an effort to bring the bill to the floor.
As Marcelo Ballvé reports at New America Media, the latest iteration of the act is more exclusionary than previous versions—to the point of possibly eliminating eligibility for as many as 140,000 individuals. In addition to reducing the maximum eligibility age from 34 to 29, the new version of the bill bars beneficiaries from accessing Medicare (or participating in health insurance exchanges under the health reform package) and draws out the citizenship process by several years.
But despite the rigidity of the newly revised provisions, Ballvé notes that the single greatest barrier to DREAM Act eligibility is not its design, but high levels of poverty within immigrant communities. While more than 2 million youths would theoretically be eligible for conditional legal residency under the DREAM Act, the educational barriers associated with poverty would reduce that number to 825,000, according to a report by the Migration Policy Institute.
Debate suggests an uncertain future
Still, the DREAM Act makes both economic and political sense, as Katie Andriulli points out at Campus Progress. Even with the number of potential beneficiaries lowered, the Congressional Budget Office calculates that the DREAM Act could reduce the deficit by $1.4 billion over the next 10 years, simply by legitimizing scores of potential professionals. And—contrary to opponents' claims that the act will encourage illegal immigration or reward illegal behavior—the measure only provides "a discrete one-time universe of individuals" the chance for legalization, while actualizing a return on the financial investments already made in the millions of undocumented youth who have completed public school in the United States.
Despite the DREAM Act's victory in the House, however, its chances of clearing the Senate on Thursday remain somewhat slim. After successfully blocking the bill last October, Senate Republicans have been laying roadblocks ahead of Thursday's vote—first vowing to stall any and all proposed measures until the controversial Bush tax cuts were extended and then spouting considerable misinformation about the DREAM Act (which Marshall Fitz soundly counters at Campus Progress). Moreover, a number of senators who once supported the measure now appear to be undecided in the face of competing political pressures.
The movement's next steps?
But whether the bill clears the Senate on Thursday, progressive immigration reform advocates will find themselves in a politically hostile—and possibly unnavigable—environment come January, when a new line-up of right-wing lawmakers takes over the House.
Daniel Altschuler at The Nation argues that the movement must assess and address its greatest weaknesses if it hopes—at the very least—to weather the storm. While the reform movement has demonstrated its ability to "convert grassroots power into legislative pressure," Altschuler argues, it has failed at "developing a unified legislative strategy and shaping the national debate."
In terms of crafting a focused legislative strategy, activists will have to contend with a number of competing issues as opposed to focusing on a single target—such as passing the DREAM Act. The Obama administration's continued enforcement push, anti-immigrant proposals by Republican House leaders, and state-level immigration measures all threaten to divide the movement's focus, as they have in years past. In the meantime, Altschuler concludes, "the movement's goals will be to fend off punitive enforcement legislation and lay the groundwork for" comprehensive immigration reform, through substantial—and perhaps disappointing—compromise.
This post features links to the best independent, progressive reporting about immigration by members of The Media Consortium. It is free to reprint. Visit the Diaspora for a complete list of articles on immigration issues, or follow us on Twitter. And for the best progressive reporting on critical economy, environment, and health care issues, check out The Audit, The Mulch, and The Pulse<. This is a project of The Media Consortium, a network of leading independent media outlets.
by Catherine A. Traywick, Media Consortium blogger
It's a now-or-never moment for the DREAM Act, a bill that would provide a conditional path to citizenship for certain immigrant youth. The bill's prospects won't improve with next Congress' influx of Republican legislators, and thousands of undocumented students and their bipartisan supporters are urging the Senate to pass the DREAM Act. But as the Senate appears ready to finally vote on the landmark bill, state lawmakers are moving in the exact opposite direction.
In California, Colorado and Minnesota, state legislators have recently filed enforcement bills modeled after Arizona's draconian SB 1070, and a cadre of conservative citizens are already mobilizing in support of the measures. But whether those measures will hold up in light of mounting evidence that such bills are fiscally irresponsible remains to be seen.
Some lawmakers never learn…
New America Media reports that a Tea Party-backed immigration enforcement bill was filed in California last week, bolstered by a signature drive to raise support for the measure's inclusion on the 2012 ballot. Reading like a roll call of Arizona's most controversial immigration measures to date, the bill would require law enforcement to perform immigration status checks, require businesses to use the notoriously ineffective E-Verify program, ban undocumented persons from driving or soliciting work on the street and prohibit sanctuary cities.
Meanwhile in Colorado, State Senator-elect Kent Lambert (R) announced his plans to introduce "a carbon copy of SB 1070" early in the next session, according to Scot Kersgaard at the Colorado Independent. Eschewing concerns about the bill's constitutionality, Lambert added that if the bill is not passed and signed by Governor-elect John Hickenlooper, a Democrat, he would move to put the measure on the ballot.
And in Minnesota, Andy Birkey of the Minnesota Independent reports that a group called Minnesotans Seeking Immigration Reform (MINNSIR) is launching a petition to build support for an SB 1070 copy-cat bill expected to reach the House floor in the upcoming session. The group, derived from the Minnesota Minutemen (whom the Southern Poverty Law Center classifies as "Nativist Extremist"), is known for spreading misinformation about immigrants, including the erroneous claim that Mexican immigrants spread leprosy.
SB 1070 vs. the Dream Act: A Cost Benefit Analysis
But while obstinate lawmakers doggedly push for SB 1070-styled legislation, evidence is mounting that such draconian measures are fiscally irresponsible.
As Marcos Restrepo reports at the American Independent, a new study commissioned  by the Center for American Progress reveals that Arizona has lost $400 million in economic output and $130 million in earnings as a result of SB 1070-provoked conference cancellations alone. Defending the measure, moreover, has already cost the state more than $1 million—a bill other states can anticipate footing should they move forward with similar legislation.
Restrepo notes that the high costs of imposing and defending such measures is economically impractical—especially when compared to the potential economic benefits of passing the DREAM Act. That bill could increase the nation's pool of higher-income workers by up to 2 million college graduates, according to the Migration Policy Institute, which could ultimately generate $3.6 trillion for the economy over the next 40 years.
The DREAM Act builds momentum
The DREAM Act has the potential to be so beneficial that, as the clock ticks towards the 11th hour vote, the bill is garnering significant new bipartisan support. Department of Homeland Security Secretary Janet Napolitano has voiced her support for the measure, according to William Fisher at of the Inter Press Service News Agency, as have the editorial staffs of both the Wall Street Journal and the Economist. Moreover, former Secretary of State Colin Powell is a long-time vocal advocate of the act on the grounds that "immigrants strengthen America." (Campus Progress has more on that).
And the Obama administration has come fully on board, finally assuming a "high profile, public role" in passing the DREAM Act, according to Julianne Hing at ColorLines. Hing notes that the move is a stark, if welcome, departure from the administration's usual approach to immigration reform, which has favored punitive, enforcement heavy bills over comprehensive reform.
This post features links to the best independent, progressive reporting about immigration by members of The Media Consortium. It is free to reprint. Visit the Diaspora for a complete list of articles on immigration issues, or follow us on Twitter. And for the best progressive reporting on critical economy, environment, and health care issues, check out The Audit, The Mulch, and The Pulse<. This is a project of The Media Consortium, a network of leading independent media outlets.
by Catherine A. Traywick, Media Consortium blogger
While Arizona's draconian anti-immigrant law, SB 1070, was far from the first controversial immigration measure of its kind, it stands out as a hallmark of increasingly visible nativist sentiment. Numerous legal challenges and a federal injunction notwithstanding, the measure continues to inspire copycat legislation and attract millions in donations. Even as Arizona's legislature attempts to outdo itself by pushing increasingly outrageous bills, as Care2 reports, SB 1070 remains center stage.
Perhaps one reason that the measure has gained such traction across the country is that its crafters have been unequivocal about both their intent and the law's objective: Attrition through enforcement.
"That's a fancy way of saying it's public policy aimed at making the lives of immigrants so miserable that they leave on their own accord," explained community organizer Marisa Franco on Making Contact, a National Radio Project program. Andrea Christina Mercado, organizing director of Mujeres Unidas Activas and another guest on this week's show, added that the "attrition through enforcement" strategy exemplified by SB 1070 centers on three pernicious tactics:
"…One is to close off all possibility for economic survival, the second part is to deny access to justice for migrants, making it harder and harder to place a wage claim or a police report, and the third is to normalize mistreatment through rituals of humiliation and hateful language." (more…)
by Catherine A. Traywick, Media Consortium blogger
Here's the harsh truth about our immigration system: When 392,000 immigrants are detained per year and 33,000 more are detained everyday with limited staff and minimal federal oversight, institutional misconduct is inevitable.
The Department of Homeland Security (DHS) is moving record-breaking numbers of immigrants through its ancillary agencies and, in the process, immigrant women are being raped by Border Patrol agents, LGBT detainees are being sexually assaulted at Immigration and Customs Enforcement (ICE) facilities, and citizens and legal residents are certainly being deported.
How can such things come to pass? Simple: a combination of overworked and overzealous officials are enforcing overly broad immigration laws. It should be no wonder that people, inevitably, slip through the cracks—whether immigrant, citizen, or soldier. (more…)
by Catherine A. Traywick, Media Consortium blogger
Last October, the Obama administration's announced their intention to reform the detention system—to improve the management, medical care and accountability within detention centers, and make better use of low-cost alternatives to detention.
But one year later, a new report by the Detention Watch Network reveals that the "truly civil" detention system once promised by the administration has truly failed to materialize. And while the Department of Homeland Security (DHS) has been crowing over its record number of deportations, it's suspiciously mum when it comes to the record number of detainees that still languish in woefully mismanaged detention facilities.
DHS gets an "F"
Elise Foley at the Washington Independent notes that, despite DHS's assurances that "visible changes have been made" to the system, immigrant rights advocates are critical of the purported reforms.
The Detention Watch Network, which graded DHS on each of its proposed reform initiatives, concluded that the agency has achieved minimal progress and has not substantively improved conditions for the nearly 400,000 immigrants detained every year under "cruel and unusual," prison-like conditions. DHS received particularly low marks on its promise to utilize low-cost and humane alternatives to detention, such as ankle bracelets or bond release.
Underscoring the case for alternatives to detention, Foley details the story of Pedro Perez Guzman, a 30-year-old undocumented immigrant who came to the U.S. at the age of eight. Guzman, who is married to an American citizen and has a young son, has been in detention since last year, when he was picked up on a deportation order. As a father, breadwinner, and long-time (albeit undocumented) resident, Guzman should be a good candidate for bond release or some other alternative to detention. But because DHS has failed to broadly implement such alternatives, he's spending his last months in the U.S. behind bars instead of with his family.
Reform hasn't curbed sexual abuse in detention
The administration's failure to meaningfully reform the broken detention system has particularly pernicious consequences for women detainees. As I detailed in a special report for Campus Progress, women in detention are routinely subject to a variety of mistreatment that ranges from gender discrimination to rape.
The T. Don Hutto detention facility in Texas stands out as a prime example of how failed reforms have disproportionately impacted women. Four years ago, the facility came under fire after a guard was caught having sexual relations with a woman detainee—an act which, thanks to a loophole in federal law, wasn't technically a crime in privately-operated ICE facilities.
Last year, DHS overhauled the Hutto detention center, publicly touting it as model facility that embodied the administration's vision for "truly civil" detention reform. Then, this August, a Hutto guard was arrested for sexually assaulting several detainees while transporting them for deportation. To date, no one knows how many women he assaulted, or whether other guards have done the same.
Clearly, a DHS facelift wasn't enough to correct a long-standing pattern of mismanagement, poor oversight, and discrimination that ultimately resulted in the victimization of an unknown number of immigrant women.
Traffic violations = mandatory detention
The ills plaguing the immigration detention system are further exacerbated by the growing number of detainees, which has reached a record of 33,000 per day and nearly 400,000 per year.
As Monica Fabian points out at Feet in Two Worlds, a significant proportion of these detainees have been pulled into the system by Secure Communities, a program which targets undocumented immigrants by allowing law enforcement to share fingerprints with federal authorities. Though Secure Communities is purported to target dangerous criminals, it has actually resulted in the detentions and deportations of a number of immigrants who had no criminal record or who were guilty of minor violations:
According to Immigration and Customs Enforcement (ICE) records obtained by the Benjamin N. Cardozo School of Law, the Center for Constitutional Rights, and the National Day Laborer Organizing Network through a Freedom of Information Act request, 79% of individuals deported through the Secure Communities program from October 2008 through June 2010 had no criminal record or were arrested for minor offenses like traffic violations.
Consequently, the detention system is swollen with scores of non-dangerous, non-criminal immigrants whose mandatory detention is not only expensive but excessively punitive.
Maricopa County steps forward

Some of the worst detention conditions documented by immigrant rights advocates have been in Maricopa County, AZ—under the purview of the infamous Sheriff Joe Arpaio. While Arpaio is notorious for treating his prisoners inhumanely, his deputies' treatment of pretrial immigrant detainees has ranged from racial discrimination and harassment to physical abuse and death.
Needless to say, federal reforms have not trickled down to Arpaio's jails, and they likely never will. A lack of legally enforceable baseline detention standards, as well as varying contracts between ICE and municipal jails, virtually ensure that reforms won't be comprehensively enacted or enforced.
Fortunately, the ACLU and other civil rights groups are stepping in where the government has failed to act.
Julianne Hing at Colorlines reports that the ACLU has received a favorable ruling in a lawsuit filed against Arpaio:
On Wednesday, the Ninth Circuit Court of Appeals upheld a ruling by a lower court that charged Maricopa County Sheriff Joe Arpaio with mistreatment of detainees in his jails for serving them spoiled food and neglecting their health.

Yesterday's ruling will set legal precedent, and help protect prisoners' rights who are in Arpaio's jails today. The order only applies to pre-trial detainees—those who cannot afford bail or are being held without bond, but have not been convicted of anything. According to the East Valley Tribune, that population is about 75 percent of the 8,000 people being held in Maricopa County jails.
While the ruling may be a step forward for detainee rights in Maricopa County jails, it's hardly progress for Arizona as a whole. Like most others states which house immigrant detainees, Arizona boasts a number of variously owned and operated detention facilities whose standards of care and confinement range widely (often to the detriment of detainees). Immediate and comprehensive detention reform is critical.
As Victoria Lopez, an immigration attorney for the ACLU of Arizona, explained to me: "Frankly, when you're dealing with the number of people that go through detention facilities in the U.S. and some of the life or death issues in these cases…I don't know how much longer folks can wait for reforms to trickle down from Washington, D.C., to Eloy, AZ."
This post features links to the best independent, progressive reporting about immigration by members of The Media Consortium. It is free to reprint. Visit the Diaspora for a complete list of articles on immigration issues, or follow us on Twitter. And for the best progressive reporting on critical economy, environment, and health care issues, check out The Audit, The Mulch, and The Pulse . This is a project of The Media Consortium, a network of leading independent media outlets.
by Catherine A. Traywick, Media Consortium blogger
The Department of Homeland Security (DHS) announced last week that it had broken its own record for deportations, affirming the Obama administration's zeal for heavy-handed immigration enforcement. According to the announcement, deportations have increased by 70 percent since the Bush administration, totaling 392,000 in fiscal year 2010.
While the agency hailed this figure as a victory, others are taking a step back to examine the huge political, financial, and human costs associated with this administration's unapologetic and tough approach to immigration.
The human costs
DHS's efforts have resulted in the deportations of 195,772 convicted criminals in 2010 alone—perhaps a cause for celebration, or at least relief, to the scores of Americans who buy into the immigrant-as-criminal narrative. But things are less clear-cut with regard to the remaining 196,228 non-criminal individuals deported this year.
While many of those individuals were undoubtedly swept up during border crossings—spending a relatively short spell in detention before being deported—many others were just as certainly legal residents woefully caught in the "deportation dragnet."
Shahed Hossain, a Bangladeshi immigrant and legal permanent resident of the U.S., is one such individual. Seth Freed Wessler, writing for ColorLines, brings to light Hossain's tragic—and arguably preventable—story.
The 21-year-old, self-identified Texas was stopped by border guards during a day trip to Mexico because he has brought his Bangladeshi passport instead of his green card. When an officer asked him if he was a citizen, Hossain initially misspoke and said yes, before immediately correcting himself and informing the guard that he was actually a legal resident. Though the officer verified Hossain's status, another officer took over and initiated a chain of events that resulted in Hossain's immediate detention and eventual deportation.
At issue was Hossain's inadvertent—and promptly corrected—claim of citizenship, which has been a federal crime since 1996. Though not meant to target green card holders like Hossain, the broad and indiscriminate application of the law has swept up all manner of non-citizens.
Wessler notes that President Obama's enforcement-focused immigration strategy has only exacerbated a problem decades into the making:
…The Obama administration is predetermining the fate of hundreds of thousands more. In March, a leaked ICE memo confirmed that the agency had set quotas for deportation: 400,000 this year. After the leak, ICE Director John Morton denied that the quotas actually exist. Regardless, the agency is on track to meet its alleged target. […]

The Obama administration is nonetheless staying the course, refusing to take administrative action to slow deportations or to pick a fight over a broader reform bill.
Hossain's story is not unique, but representative of a growing population of immigrants unexpectedly and unfairly targeted by misguided and overreaching immigration control tactics.
The financial costs
Elise Foley at the Washington Independent summed up the financial costs of rising deportation numbers and found that we spent about $9.2 billion on deportations in fiscal year 2010 alone—at an average cost of $23,480 per deportee. Here's the breakdown, via a Center for American Progress report:
Apprehension: $18,310
Detention: $3,355
Legal processing: $817
Transportation: $1,000
Foley notes that the expense may be justifiable if we're actually deporting criminals whose long-term incarcerations would cost significantly more.
But, as Antonieta Cádiz points out at New America Media, slightly more than half of people deported in 2010 were not criminals—and of those who were broadly classified as "convicted criminals," nearly 50,000 were only convicted of minor offenses like traffic violations. And it's rather difficult to justify spending $23,480 on the deportation of an immigrant guilty of nothing more than a traffic violation.
The political costs
When the Obama administration decided that heavy immigration enforcement should precede comprehensive immigration reform, it didn't expect the decision to alienate Latino voters.
But according to the American Prospect's Adam Serwer, the administration's enforcement push, coupled with a lack of comprehensive reform, has compromised the Latino electorate's projected allegiance to the Democratic party:
Having won the presidency — and 67 percent of the Hispanic vote — in part on the promise of immigration reform, Barack Obama has yet to put his feet on the starting blocks. In the meantime, his administration has doubled down on aggressive enforcement policies, ramping up border security and increasing deportations. […] The Obama administration finds itself trapped. Hoping to create the political conditions for reform, it has amassed a record of strict enforcement, deporting more immigrants in 2009 than at any other time in the nation's history, even as migration decreased. […]

…But  at this point the question isn't whether immigration reform will happen. Rather, the question is, when it does, which party will get the credit and which will take the fall?
Serwer notes that the administration's enforcement-heavy immigration strategy is an attempt to cater to the American public's penchant for increased border security. Immigration enforcement has long proven popular with a large swathe of American voters because it assuages the public's growing (albeit unfounded) fears that immigration fuels crime.
The immigrant-as-criminal narrative has worked its way into the psyches of many Americans, and is no doubt reinforced by the ubiquity of racially-charged terms like "illegals" in mainstream media. Some have speculated that the omnipresence of such language within immigration discourse has a profound impact on public opinion and policy. That possibility even prompted the Applied Research Center, publisher of ColorLines, to launch a campaign to "Drop the I-Word."
To get a better idea of the potential political consequences of the I-Word's mainstream ubiquity, we sat down with I-Word Campaign Organizer Mónica Novoa: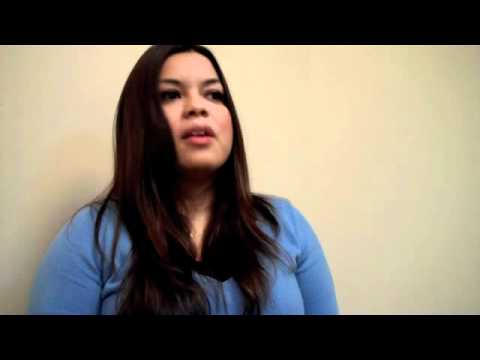 With just a few weeks until midterm elections, and the media abuzz with talk of a disillusioned and disaffected Latino voter base, the political implications of increased and indiscriminate enforcement efforts could be profound.
Deporting 392,000 immigrants in one year is monumental, but so are the financial and human costs associated with doggedly driving that figure upwards. And, come November, we may find that the electoral consequences of pushing such an arguably conservative immigration agenda are just as grave.
This post features links to the best independent, progressive reporting about immigration by members of The Media Consortium. It is free to reprint. Visit the Diaspora for a complete list of articles on immigration issues, or follow us on Twitter. And for the best progressive reporting on critical economy, environment, and health care issues, check out The Audit, The Mulch, and The Pulse . This is a project of The Media Consortium, a network of leading independent media outlets.
by Catherine A. Traywick, Media Consortium blogger
After decades of misguided policies and patchwork practices, the high human costs of our disordered immigration system are only starting to emerge. Stricter immigration policies and overcrowded detention centers aren't making our streets safer or our social services more accessible.
Instead, mounting evidence shows that our immigration policies are just creating a space for immigrants to be brutalized—socially, financially and physically. From reports of sexual abuse inside of detention centers to news of legal residents being denied social services, the ineffectiveness of the prevailing system has never been more apparent, nor the need for reform so great.
Women and children sexually assaulted in detention centers

As Michelle Chen writes at Colorlines, allegations of sexual abuse within a Texas detention center have sparked investigations by the American Civil Liberties Union and Human Rights Watch. According to reports, a guard at the T. Don Hutto Residential Center sexually assaulted several women while transporting them prior to their release. (more…)
by Catherine A. Traywick, Media Consortium blogger
After signing a controversial $600 million border security bill last week, President Barack Obama is drawing fire from immigration reform advocates and anti-immigrant conservatives alike. While the former argue that the new security measures are a step backwards for comprehensive immigration reform, the latter say the bill does too little to secure our borders.
Arizona's SB 1070 was a challenge to the federal government's ability to resolve the immigration issue, and the Obama administration took a strong stood against it. The border security bill is almost certainly a demonstration of the administration's might. But for what, and at whose expense? (more…)