Posts tagged with 'Russell Pearce'
By Catherine A. Traywick, Media Consortium blogger
Arizona's business leaders, frustrated by the deep financial fallout of increasingly radical immigration proposals, successfully swayed state lawmakers into defeating five extremist anti-immigrant bills.
New America Media's Valeria Fernández reports that 60 executives from the likes of WellsFargo bank and U.S. Airways penned an open letter to state Senate President Russell Pearce last week, urging him to leave immigration policy to federal government. Julianne Hing at Colorlines.com has posted the letter in full, but here's the gist:
Last year, boycotts were called against our state's business community, adversely impacting our already-struggling economy and costing us jobs. Arizona-based businesses saw contracts cancelled or were turned away from bidding. Sales outside of the state declined … It is an undeniable fact that each of our companies and our employees were impacted by the boycotts and the coincident negative image […] Arizona is looking like a nativist, restrictive and intolerant place, and that's bad for business.
The legislature subsequently voted down five controversial measures that sought to redefine citizenship and ban undocumented immigrants from hospitals and public schools, among other provisions.
Pearce, whose behind-the-scenes maneuvering repeatedly saved the contentious bills from dying much sooner, has vowed to continue pushing his agenda by voter referendum, if necessary. If he does, he may have more success. Arizonans have repeatedly voted in favor of harsh anti-immigrant proposals, including measures that stripped undocumented college students of financial assistance, banned ethnic studies, and ended equal opportunity programs.
Arizona's business leaders overlook immigrant workers
It's worth noting, though, that while the letter's signatories handily criticized the legislature's immigration agenda for negatively impacting the state's economy, they had almost nothing to say about its detrimental impact on the state's workers—a considerable proportion of whom are  immigrants. Instead, they urge "market driven immigration policies" that will "preserve our ability to compete in the global economy" — language that is more evocative of labor-exploitative capitalism than worker solidarity.
Their calls for "the creation of a meaningful guest worker program" are similarly suspect. While the notion of a "meaningful guest worker program" that would legalize certain undocumented immigrants living in the U.S. may, on the surface, seem like a sympathetic solution—particularly in light of the federal government's failure to move forward with any kind of comprehensive immigration reform—it nevertheless poses dire implications for undocumented workers.
Utah's guest worker proposal evokes Bracero program abuses
As David Bacon at In These Times posits, "guest workers" whose legal status is contingent on their employment situation are uniquely vulnerable to workplace abuse and exploitation, and could face labor conditions "close to slavery." The Bracero Program, a guest worker initiative which imported Mexican laborers primarily for work in agriculture between 1942 and 1964, stands out as stark example of the dark side of guest worker programs. Bacon explains:
Braceros were treated as disposable, dirty and cheap. Herminio Quezada Durán, who came to Utah from Chihuahua, says ranchers often had agreements between each other to exchange or trade braceros as necessary for work. Jose Ezequiel Acevedo Perez, who came from Jerez, Zacatecas, remembers the humiliation of physical exams that treated Mexicans as louse-ridden.

"We were stripped naked in front of everyone," he remembers, and sprayed with DDT, now an outlawed pesticide. Men in some camps were victims of criminals and pimps.
Arizona isn't the only state to toy with the idea of establishing a guest worker program. In an effort to distance itself from Arizona's contentious and economically disastrous immigration agenda, Utah—a fiercely red state and Arizona's northern neighbor—is considering creating its own guest worker program, according to the Texas Observer's Victor Landa. The law would grant legal residency to working, undocumented residents who do not commit serious crimes.
While Landa notes that the purportedly progressive measure nevertheless runs afoul of federal immigration laws (only the federal government can grant immigration status), the bill presents other issues. One must stay employed or lose residency—a circumstance that would strip employees of bargaining power while granting their employers an inordinate amount of license in the workplace. In practical terms, that doesn't much change the existing workplace dynamics of undocumented immigrants, who frequently endure exploitation and abuse without recourse.
Labor unions vs. worksite immigration enforcement
What's more: Exploitative employers generally get off scot free even when targeted by employer sanctions efforts; it's the workers, not employers, who bear the brunt of the federal government's worksite immigration enforcement. For this reason, a Services Employees International Union (SEIU) leader, Javier Morillo, has condemned the Department of Homeland Security's emhasis on workplace raids and employer verification, according to Nicolas Mendoza at Campus Progress.
Responding to the termination of 250 unionized janitors in Minnesota following an I-9 audit—a verification process through which the federal government can ask businesses to check the immigration statuses of their employees—Morillo said:
Under the leadership of Secretary Napolitano the federal government has become an employment agency for the country's worst employers. With each I-9 audit, the government is systematically pushing hardworking people into the underground economy where they face exploitation… Let's be clear: I-9 audits, by definition, do not go after egregious employers who break immigration laws because many of them do not use I-9 forms. Human traffickers do not ask their victims for their social security cards. [emphasis added]
Mendoza notes that the federal government's employer verification programs rely on the honesty of employers and rewards them for firing undocumented workers, rather than sanctioning businesses for hiring them. Workers pay the price, while employers get off.
This post features links to the best independent, progressive reporting about immigration by members of The Media Consortium. It is free to reprint. Visit the Diaspora for a complete list of articles on immigration issues, or follow us on Twitter. And for the best progressive reporting on critical economy, environment, and health care issues, check out The Audit, The Mulch, and The Pulse. This is a project of The Media Consortium, a network of leading independent media outlets.
by Catherine A. Traywick, Media Consortium blogger
Arizona lawmakers are considering two bills that would block undocumented immigrants' access to education to an even greater degree than current state law.
SB 1611 — sponsored by state Senate President Russell Pearce (R) — bans undocumented students from enrolling in Kindergarten through 12th grade and attending community college. It also requires schools to notify law enforcement agencies if parents are unable to submit proof that their child is a citizen or legal resident. The other bill, SB 1407, requires schools to submit data on the number of enrolled undocumented and authorized immigrants alike, under threat of funding loss.
Given the state legislature's persistently anti-immigrant stance on public education, these new laws are plainly part of a larger strategy. The state was the first to pass a law prohibiting students from receiving public funding for education, including merit-based scholarships, and last year welcomed two new laws banning ethnic studies and equal opportunity programs. The measures being considered now would work in tandem with those other laws to categorically deprive undocumented students of an education, while subjecting even authorized immigrants to greater scrutiny than before.
Challenging Plyler v. Doe
New America Media's Valeria Fernandez reports that the proposed measures are an attempt on the part of lawmakers to spur a challenge to the Supreme Court's 1982 decision in Plyler v. Doe. The landmark ruling determined that children, regardless of citizenship, have a constitutionally guaranteed right to public education.
Anti-immigrant politicos have long taken issue with the decision, arguing that the public education of undocumented immigrants is an undue economic burden to the state. But many educators take the opposing view. As one Phoenix high school principal told New America Media, such hostile measures have already cost him 100 students, which means fewer financial resources for the school as funding is determined by the number of students enrolled. Other critics contend that failing to educate these students "would create an underclass and harm the state's long-term interests."
Public education undermined by older, white electorate
But, as Harold Meyerson notes at The American Prospect, the unfortunate fate of Arizona's immigrant population is compounded by the fact that, while only 42 percent of Arizonans under 18 are white, 83 percent of Arizonans over 65 are white. As he states, the educational opportunities of a rapidly growing population of racially diverse youth are being determined — or undermined — by a class of much older, white Americans.
As racial demographics across the United States are shifting in much the same way as in Arizona, the political power dynamic could change accordingly. But until then, state lawmakers in Arizona are taking drastic measures to ensure that the state's growing majority of Latinos — and especially immigrants — are deprived of the educational opportunities that would enable them eventually to shift the political status quo.
Labor groups jump into the fray
Perhaps that's why organizations representing sectors besides education are now getting behind educational equality measures. As Seth Sandronsky reports for Working In These Times, prominent labor organizations including the AFL-CIO and the southern Arizona-based Pima Area Labor Federation (PALF) have recently announced their opposition to Arizona's ethnic studies ban, and their support of the Tucson Unified School District's Mexican American Studies program, which is allegedly in violation of the ban.
In an interview with Sandronsky, Rebekah Friend, the secretary-treasurer for the Arizona AFL-CIO, illuminates the links between educational equality, labor rights and civil society:
HB 2281 (the ethnic studies ban) in Arizona is part of a bigger, repressive attempt nationwide to control parts of the population, from women's health care to workers' and immigrants' rights. … It's a mindset to cleanse out ethnic studies, unions, and all social spending generally that we in unions and others have fought for, like the eight-hour working day, child labor laws and social security, and won.
California and Connecticut to pass their own DREAM ACT?
Meanwhile, as Arizona youth and their allies continue the fight for education, two other states are pushing the envelope on educational equality for undocumented students. Connecticut and California have both considered passing their own versions of the DREAM ACT. While the original DREAM ACT, which died in the Senate last November, would have created a path to legalization for certain undocumented youth who committed to attending college, these new bills are less sweeping, if similarly progressive, in scope.
Melinda Tuhus of the Public News Service reports that Connecticut's DREAM ACT "would allow undocumented high school graduates to pay in-state tuition at Connecticut's public colleges, if they graduate after four years of high school." And in California, the legislature's Higher Education committee has already moved forward with its own mini DREAM ACT, which "would allow undocumented immigrants who graduate from a California high school to qualify for college scholarships and financial aid," according to New America Media/La Opinion.
The measure builds on a California Supreme Court ruling last November, which upheld the state's decision to allow undocumented students to pay in-state tuition at public colleges.  Both states' measures run counter to the growing national trend of denying in-state benefits and public funding to undocumented students — a retrogressive movement that began with the passage of Arizona's pernicious 2005 law, Prop 300.
This post features links to the best independent, progressive reporting about immigration by members of The Media Consortium. It is free to reprint. Visit the Diaspora for a complete list of articles on immigration issues, or follow us on Twitter. And for the best progressive reporting on critical economy, environment, and health care issues, check out The Audit, The Mulch, and The Pulse. This is a project of The Media Consortium, a network of leading independent media outlets.
By Catherine A. Traywick, Media Consortium blogger
The Arizona state Senate moved forward with two controversial measures this week that threaten to marginalize undocumented youth to an unprecedented degree.
An anti-birthright citizenship bill, which initially failed to muster the votes necessary to proceed, was finally approved Tuesday after Senate President Russell Pearce (R) shrewdly reassigned it to a "friendlier" committee. SB 1309 is now headed to the Rules Committee, where it is, again, expected to pass. The bill seeks to deny automatic citizenship to the U.S.-born children of undocumented persons—an effort that, if successful, would effectively create a self-perpetuating underclass of stateless children.
Proponents argue that the bill would discourage unauthorized immigration by taking away a chief incentive, but the measure has more ominous implications. It would render generations of U.S.-born undocumented children vulnerable to a variety of discriminations—their rights to education, employment and a breadth of social services repeatedly contested, if not altogether denied.
Arizona Senate to vote on sweeping omnibus immigration bill
And, as if the prospect of that future isn't bleak enough, the Arizona state Senate is considering another bill that would, essentially, force similar outcomes on undocumented youth living in Arizona today. Valeria Fernández at New American Media reports that the measure would, among other provisions, "ban undocumented students from accessing higher education; require proof of legal status to attend K-12 schools; and require hospitals to inquire about the immigration status of their patients."
Like SB 1309, the success of Pearce's omnibus bill is the product of some artful maneuvering on the part of the senate president. After watching several of his party's anti-immigration measures flounder in recent weeks, Pearce devised the omnibus bill—hobbling it together over the weekend from the tattered remains of several failed immigration measures. He introduced it Monday, tardily and to the surprise of his fellow senators, according to Colorlines.com's Julianne Hing. The Senate Appropriations Committee passed the bill on Wednesday—though not without considerable debate and dissent—and it is already headed to the floor for a vote.
Notwithstanding the measure's swift progress, many opponents believe Pearce's legislative chicanery is a sign of weakness. Hing writes:
Immigrant rights activists say the maneuver is proof of Pearce's desperation. "It is clear he does not have the votes to do what he wanted the way he wanted," said Alfredo Gutierrez, a former state senator who heads the immigrant rights group Somos America. "Pearce has clearly staked his reputation on the 14th amendment bills, but now he's found himself on the defensive. […] It's proof that we're being effective," Gutierrez said.
Both SB 1309, the citizenship bill, and SB 1622, the omnibus measure, tread dangerously close to unconstitutionality. While the former attempts to reinterpret the 14th Amendment's Citizenship Clause—which has, for 130 years, guaranteed the right to citizenship at birth—the latter threatens to violate its Equal Protection Clause—which, as upheld by the Supreme Court in Plyler v. Doe, grants all children the right to a public education. As such, the bills would likely face myriad legal challenges if passed, much the same as SB 1070.
While the bills are shocking in their breadth and pernicious in their potential for marginalizing scores of unauthorized immigrants, even under current law undocumented youth must contend with a number of barriers to education, employment and stability.
Undocumented college graduates mired in immigration limbo
As Liane Membis notes at Campus Progress, countless undocumented students graduate from college straddled with debt, burdened by the constant threat of deportation, and unable to obtain gainful—or even legal employment—due to their immigration status. Membis relates the story of Teresa Serrano, an accomplished, civically minded, 2010 Yale University graduate whose undocumented status now inhibits her from pursuing her chosen career:
"What I felt on graduation day was different—something more severe," she said. "I had spent the past four years at this elite institution, compartmentalizing a painful truth, and I knew that when I graduated I would be confronted with my harsh reality yet again." […] She left New Haven and returned to her home in Texas. Now her daily routine consists of nine-to-five job shifts at fast food restaurants and laundromats, the advantages of her Yale degree negated by her undocumented status.
The DREAM Act, a federal bill that would have created a path to legalization for certain undocumented college students, could have changed Serrano's life. But after its defeat last November, and given the high improbability that any sort of comprehensive immigration reform will progress this year, her career ambitions are necessarily eclipsed by the simple goal of remaining in the United States.
Undocumented LGBT youth bear double burden
Still other undocumented youth fare worse—among them, a growing population of homeless LGBT immigrants. At Feet in 2 Worlds, Von Diaz reports that roughly half of New York City's homeless youth identifies as lesbian, gay, bisexual or transgender while 15 percent were born outside of the United States. Moreover, between 10 and 20 percent of residents at two homeless shelters in 2010 were LGBT immigrants. Many of them were turned out onto the streets by intolerant families and must now routinely contend with threats and vulnerabilities owing to their youth, sexual identities, and undocumented status.
Juan Valdez, a 21-year-old gay immigrant from the Dominican Republic, tells his story below: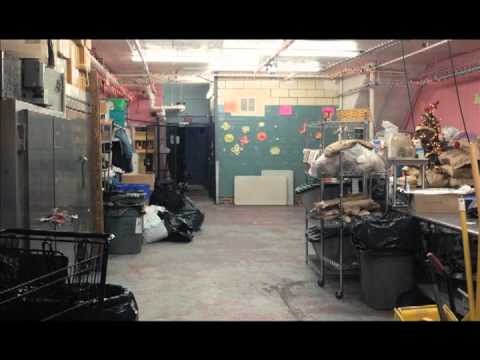 Note that the future imagined by Pearce and his anti-immigrant cohorts is one in which the daily injustices endured by Teresa Serrano and Juan Valdez are not only the norm, but evidence of a job well done.
This post features links to the best independent, progressive reporting about immigration by members of The Media Consortium. It is free to reprint. Visit the Diaspora for a complete list of articles on immigration issues, or follow us on Twitter. And for the best progressive reporting on critical economy, environment, and health care issues, check out The Audit, The Mulch, and The Pulse. This is a project of The Media Consortium, a network of leading independent media outlets.
by Catherine A. Traywick, Media Consortium blogger
After orchestrating a divisive national campaign to deny citizenship to the U.S.-born children of undocumented immigrants, Arizona legislators watched their own anti-birthright citizenship bill flounder in the state Senate this week.
ColorLines' Jamilah King reports that Senate bill 1309—introduced with considerable fanfare only two weeks ago—met significant opposition during its first Senate hearing on Monday and was subsequently withdrawn by one of its chief sponsors, state Sen. Ron Gould (R). The swift defeat comes as a surprise to both supporters and opponents of the bill, as Arizona's Republican-controlled legislature has managed to pass a number of controversial measures in the last year, without much difficulty.
What's more, Arizona legislators—headed by Senate president Russell Pearce (R)—have brazenly led the charge against birthright citizenship, with legislation being introduced at both state and federal levels. So while 14 states are attempting to restrict citizenship and force a Supreme Court review of the 14th Amendment, according to Doug Ramsey at the Public News Service, Arizona had appeared to be the most likely to pass the controversial measure.
The effort isn't completely dead, however. An identical measure introduced into the state House may still stand a chance, as it has yet to reach committee. Meanwhile, Gould will keep trying to secure votes for SB 1309, while Pearce considers reassigning the bill to a friendlier committee. Nevertheless, the measure's easy defeat in a state notorious for embracing hard line immigration laws may bode ill for similar efforts elsewhere.
SB 1070 copycat measures provoke division in Colorado, New Mexico and Florida
Indeed, attempts to pass Arizona-style immigration laws in other states have been repeatedly slowed by myriad legislative roadblocks and growing division between and within political parties.
In Colorado, proponents of an immigration law modeled after Arizona's SB 1070 say they are planning to withdraw the measure after weeks of deliberation and indecision, reports Scot Kersgaard at the Colorado Independent. Just days after Arizona lawmakers withdrew their vaunted birthright citizenship bill, Colorado Rep. Randy Baumgardner (R) told reporters that legislators—who had hoped to avoid the kinds of costly legal challenges provoked by SB 1070— had failed to resolve the "possibly unconstitutional" elements of the measure.
In New Mexico, an executive order issued by Governor Susanna Martinez (R) that requires police to investigate the immigration statuses of all criminal suspects has sparked the ire of state Democrats. The American Independent's Matthew Reichbach reports that Democratic legislators held a press conference last week denouncing the order, which is similar to Arizona's SB 1070 and could lead to racial profiling.
While Martinez was careful to prohibit law enforcement from asking victims and witnesses about their immigration statuses (a practice that has, in Arizona, discouraged immigrant victims and witnesses from reporting violent crimes), Rep. Antonio Maestas (D) voiced concerns that the order could inhibit domestic violence victims from coming forward. Often, law enforcement responding to domestic disputes regard both parties as suspect (even fingerprinting and taking both into custody) until full statements can be taken and assessed—at which time, the victim is released.
But, as I've written before, in such cases victims run the risk of being questioned about their immigration status and turned over to Immigration and Customs Enforcement (ICE). In response, Democratic lawmakers are pushing several bills that would overturn the governor's order.
Meanwhile, in Florida, Republicans are divided over the prospect of introducing their own SB 1070 copycat bill, reports Elena Shore at New America Media/La Prensa, Senate President Mike Haridopolos (R) argues that such a measure would be bad for the state, but newly elected Republican Governor Rick Scott (who campaigned on an anti-immigration platform) maintains that "police should have the ability to ask people for immigration papers while they go about their jobs, even during routine stops."
Meanwhile, an SB 1070-type bill that was introduced last session may get a makeover as its author, Rep. William Snyder (R), tries to soften its provisions in advance of the upcoming legislative session, which opens March 8.
This post features links to the best independent, progressive reporting about immigration by members of The Media Consortium. It is free to reprint. Visit the Diaspora for a complete list of articles on immigration issues, or follow us on Twitter. And for the best progressive reporting on critical economy, environment, and health care issues, check out The Audit, The Mulch, and The Pulse. This is a project of The Media Consortium, a network of leading independent media outlets.
by Catherine A. Traywick, Media Consortium blogger
The Tucson shooting that left Representative Gabrielle Giffords (D-AZ) critically wounded and 6 others dead last Saturday wasn't explicitly motivated by Arizona's polemical stance on immigration. Nevertheless, the tragedy bears a number of weighty implications for immigration issues both in Arizona and across the nation.
Contextualizing political violence
Pima county sheriff Clarence Dupnik was among the first to discuss the shooting within the context of Arizona's heated immigration battles. In several television appearances, he characterized the tragedy as a product of hatred and intolerance, telling reporters during one press conference that Arizona has "become the Mecca for prejudice and bigotry." Many on the right, including Senator Jon Kyl, were quick to admonish Dupkin for needlessly politicizing a national tragedy.
But, as Care2's Jessica Pieklo argues, the sheriff's contentiously moderate stance on immigration makes him uniquely positioned "to shine a critical light on the fevered political rhetoric that has enveloped his state and this country." While Dupnik has spoken out against Arizona's SB 1070, engendering the goodwill of immigrant rights advcoates, he has also argued that schools should check the immigration statuses of students, a position endorsed by the anti-immigrant right. Given his varied stance on the issues, it's difficult to dismiss his characterization of the tragedy as some kind of party-line pandering. Rather, his statement seems an objective assessment of Arizona's volatile political culture—made all the worse by increasingly fierce immigration debates.
And as Dupnik probably well knows, that volatile political culture has repeatedly coalesced into political violence over the past 20 years. Following the shooting, the immigrant rights group Alto Arizona produced an interactive timeline of Arizona's long history of violence. As ColorLines' Jamilah King notes, this troubling history has frequently centered on explosive immigration issues, from Sheriff Joe Arpaio's lawlessness to murders committed by Arizona Minutemen. (more…)
by Catherine A. Traywick, Media Consortium blogger
After commanding the world's attention in 2010 with its cavalier stance on immigration, the Arizona state legislature is threatening—once again—to dominate national immigration discourse and policy.
This week, Arizona state Senator and Senate President-Elect Russell Pearce (R) spoke candidly with CNN's Jessica Yellin about his plans to introduce a birthright citizenship bill in Arizona this coming January—a move likely to be echoed in the impending Republican-controlled House of Representatives.
Invoking the hysterical "anchor baby" hype that dominated some right-wing circles earlier this year, Pearce intends to pass state legislation denying automatic (or "birthright") citizenship to the the U.S.-born children of undocumented immigrants. Though birthright citizenship is constitutionally mandated under the 14th amendment and protected by Supreme Court precedent, it has nevertheless become a rallying cry for number of extremely anti-immigrant Republicans. (more…)
by Catherine A. Traywick, Media Consortium blogger
The Senate failed to pass the DREAM Act Saturday, as Democrats fell five votes short of the 60 needed to advance the bill. The final vote was 55-41. While a Republican filibuster diminished the bill's chances of success, five Democrats sealed the measure's fate. Max Baucus (D-MT), Kay Hagan (D-NC), Ben Nelson (D-NE), Mark Pryor (D-AR) and Jon Tester (D-MT) crossed party lines to vote against the bill that would have created a conditional path to legalization for immigrant youth who attend college or serve in the military.
President Obama, who came out in full support of the DREAM Act in the 11th hour, wasted no time speaking out against the bill's defeat. As ColorLines' Julianne Hing reports, the president called the Senate's failure to pass the measure "incredibly disappointing," adding that "There was simply no reason not to pass this important legislation." Obama further promised that his administration would continue supporting the measure. Hing aptly notes, however, that the president's support belies the Department of Homeland Security's resolve to continue deporting DREAM Act-eligible youth in the event of the measure's failure. (more…)
by Catherine A. Traywick, Media Consortium blogger
While Arizona's draconian anti-immigrant law, SB 1070, was far from the first controversial immigration measure of its kind, it stands out as a hallmark of increasingly visible nativist sentiment. Numerous legal challenges and a federal injunction notwithstanding, the measure continues to inspire copycat legislation and attract millions in donations. Even as Arizona's legislature attempts to outdo itself by pushing increasingly outrageous bills, as Care2 reports, SB 1070 remains center stage.
Perhaps one reason that the measure has gained such traction across the country is that its crafters have been unequivocal about both their intent and the law's objective: Attrition through enforcement.
"That's a fancy way of saying it's public policy aimed at making the lives of immigrants so miserable that they leave on their own accord," explained community organizer Marisa Franco on Making Contact, a National Radio Project program. Andrea Christina Mercado, organizing director of Mujeres Unidas Activas and another guest on this week's show, added that the "attrition through enforcement" strategy exemplified by SB 1070 centers on three pernicious tactics:
"…One is to close off all possibility for economic survival, the second part is to deny access to justice for migrants, making it harder and harder to place a wage claim or a police report, and the third is to normalize mistreatment through rituals of humiliation and hateful language." (more…)
by Catherine A. Traywick, Media Consortium blogger
Anti-immigrant forces have adeptly shaped the ongoing immigration debate into an issue of crime and punishment. Now, the pending passage of a $600 million border security bill could breathe new life into the narrative of the criminal immigrant – despite the increasing safety of our border communities.
The sentiment is familiar, if false: Crime in Mexico fuels migration, which breeds violence on the border, which must then be combated within our cities. The undocumented must be punished for stealing our jobs, stealing our services and ruining our neighborhoods. In Arizona, lawmakers like state senator Russell Pearce (who claims that his ring finger was shot off by a Latino gang member) used just that rhetoric to justify the passage of SB 1070 and other anti-immigrant laws.
The reality is far different. Not only do Mexicans and immigrants experience the worst of drug-related border violence, immigration enforcement programs have shifted their resources from combating trafficking to deporting non-criminal immigrants. (more…)